Deploying a Webflow Site With CryoLayer
Welcome to CryoLayer! First, please sign up for a CryoLayer account if you haven't already. Once signed in, click on the "New Site" menu link on the left hand side.
Fill out the form on that page. Make sure you copy/paste in your Webflow URL exactly as it is in your browser. Make sure the site isn't password protected.
‍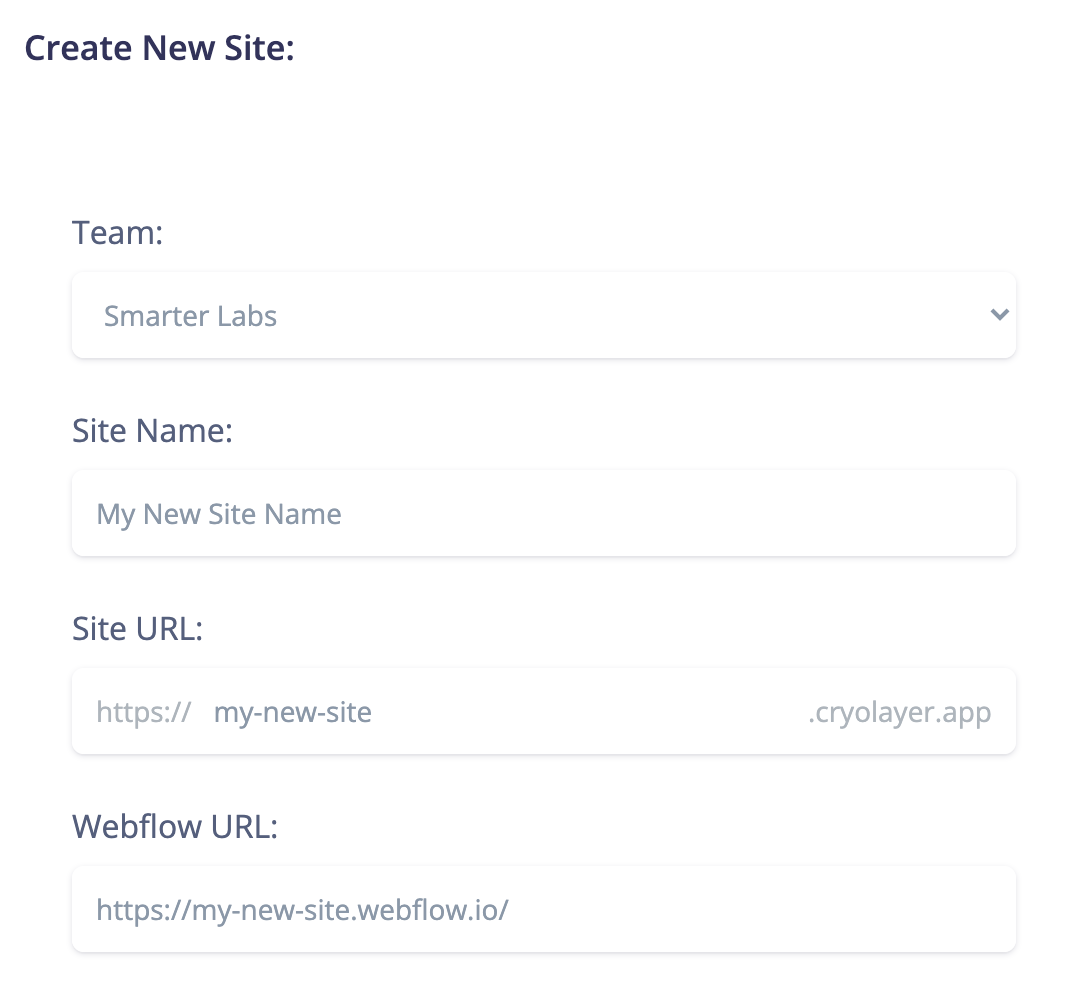 ‍
You can then add any custom options you might want by just toggling on/off the different settings. You can edit any of this information later and add custom domains once your site is deployed.
When you're done with the form, click the "Create Site" button to start deploying your site. CryoLayer will then start downloading and optimizing your entire Webflow site. Depending on the size of your Webflow site, it may take a few minutes.
Next, we'd suggest setting up automated deploys if you want your CryoLayer site to automatically stay in sync with your Webflow site every time you make a change.